Find an Effective Way to Fight the Coronavirus
Be Safe and Protect Yourself!
As of late June, there are nearly 10,000,000 confirmed cases worldwide of the novel Coronavirus. While the virus started in the city of Wuhan in China, it's now spread around the world  and accounts for nearly 500,000 deaths worldwide to date. 
Scientists have determined that the Coronovirus can be killed at a temperature of 57 degrees Celsius/135 degrees Fahrenheit in just 30 minutes! 
Our Tri-Flo commercial electric heaters can safely and easily heat any space to 60–74 degrees Celsius/140–165 degrees Fahrenheit — greater than the temperature needed to kill the Coronavirus. This means that, with a commercial electric heater from Tri-Flo, you can turn hospital rooms, hotel rooms, bedrooms, public transportation vehicles, and other spaces exposed to the Coronavirus into your own heat chamber to kill the virus.
Heat is shown to kill viruses. Whether you need to decontaminate a room or your PPE equipment for possible reuse, please consider using the simplicity of heat.
"The virus is sensitive to heat and can effectively inactivate the virus when it reaches a temperature of 56° C for 30 minutes." Click here for more.

Dr. Peter P. Tsai, University of Tennessee Research Foundation states "There has been a dire shortage of face masks since the emergence of COVID-19, and many questions about the sterilization and reuse of these masks have been raised. Exposing the masks to air at elevated temperatures such as 70℃ for 30 minutes allows the charges to be retained. With this method, it is important to suspend the masks in air without contacting or approaching a metal surface because the metal temperature is much higher than that of the hot air leading to a severe charge decay or damage of the mask material." Click here for more.
According to the World Health Organization (WHO), "heat at 56°C [132.8°F] kills the SARS coronavirus at around 10000 units per 15 minutes." Click here for more.
"Professor Sally Bloomfield of the London School of Hygiene and Tropical Medicine has said that "To actively kill the virus, you need temperatures of around 60 degrees [Celsius]" and that currently it is not known if hot weather can inactivate COVID-19." Click here for more.
"We and others have reported that infectivity of SARS CoV (SARS coronavirus) was lost after heating at 56°C for 15 minutes but that it was stable for at least 2 days following drying on plastic." Click here for more.

"Coronaviruses (MERS-CoV) died when under environmental circumstances of 56 degrees Celsius (132 degrees F) for 25 minutes. Increasing the temperature to 65 degrees Celsius (149 degrees F) was even better and only one minute was needed to kill viruses. No killing was observed after 2 hours at 25 degrees Celsius (77 degrees F)." Click here for more.

"Based on the team's studies, it is revealed that the Wuhan virus, which is in itself a coronavirus, cannot survive temperatures of above 57 °C and will die in such environments in 30 minutes." Click here for more.
Choose a Commercial Electric Heater from Tri-Flo
At Colorado Tri-Flo Systems, we have a selection of commercial electric heaters that can effectively and safely tackle the Coronavirus. 
Our virus solution packages use our proven commercial grade electric heater safely heats any space to 74 degree Celsius/165 degrees Fahrenheit. You can choose from our packages here: 
The VIRUS-100 and VIRUS-100-I electric heaters carry the CE Mark and run on any 240-volt system in the world. 
Our popular VIRUS 100-I package includes two 230V commercial electric heaters, two fans, and a laser infrared thermometer so you can tackle any virus with heat. 
Our heaters come with a two-year warranty along with our training and certification program. This means that you can learn how to easily and safely operate your new electric heater, making you the expert who can start destroying the Coronavirus and sanitize any infected areas today!
Don't be caught without protection and prevention — trust Colorado Tri-Flo Systems today!
Safe
Heat is a much safer option for fighting off viruses. Avoid dangerous chemicals and kill the Coronavirus with our commercial electric heaters!
Effective
Tri-Flo heaters reach 57 degrees Celsius/135 degrees Fahrenheit, effectively killing the Coronavirus after 30 minutes of exposure.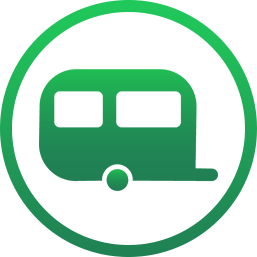 Portable
Easily move our commercial electric heaters from space to space, providing targeted heat to help combat the Coronavirus.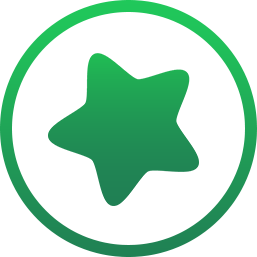 Easy To Use
Our Tri-Flo commercial electric heaters work on any 240-volt system around the world for an international Coronavirus solution!