Cruise Ship Heater for Bed Bugs
Don't Get Stuck at Sea with Bed Bugs!
There is nothing worse than having a cruise ship filled with passengers at sea when you notice you have a pest or bed bug infestation. That's why our team at Colorado Tri-Flo Systems has designed a portable heater for bed bugs. From free domestic shipping to our included certification and training program, our heater for bed bugs is the right solution so you can handle any problem yourself — and at sea!
---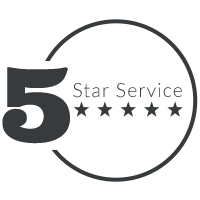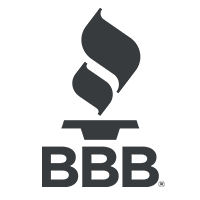 ---
Kill Pests and Bed Bugs with Heat
Did you know that bed bugs cannot withstand sustained temperatures above 121 degrees Fahrenheit? That is what prompted our team at Colorado Tri-Flo Systems to create a heater for bed bugs.
The most common solution for pest and bed bug infestations involve multiple treatments using chemicals. But as we're needing to increase the strength of those chemicals to keep up with the pests as they evolve to survive those chemicals, we're putting more hazardous toxins into our environment and the spaces where we live.
Heat — and our heater for bed bugs and other pests — is the safest and most effective way to confidently destroy your unwanted visitors. This solution also helps in spaces like cruise ships where you can't easily hire a pest professional or have people evacuate the boat for chemical extermination. Our heater for bed bugs comes in a variety of sizes to fit any space you have on your cruise ship. Feel confident that you've destroyed every pest, including larvae, when you order a Colorado Tri-Flo heater.
---
"PEST CONTROL PROFESSIONALS"
​The 5000 watt unit gets hot, really hot. We like the fact that we can run 208 to 240 volts through it though at less than 30 or even 20 amps. This fits nicely with our set up on our spider box and generator combo.
– Richard Estrada II, President /Operator, ATCO Pest Control
"PEST CONTROL SOLUTIONS"
We have no problems heating hotel/motel rooms with a 10,000 watt unit and a 5,000 watt unit in a few hours, and consistently reach temperatures of 130-150 degrees. We have been able to heat single family homes up to 2100 square ft. utilizing all available units we own, in 7-8 hours of run time. We have had nothing but success using your heat systems.
– Todd Grebleski, Owner Pest Control Solutions
---
Protect Your Cruise Ship
When you invest in a heater for bed bugs, you will never have to worry about mid-trip pest or bed bug problems. Always have one of our portable, easy-to-use, and chemical-free pest and bed bug solutions on your ship. This makes it easy to heat any space and have confidence that you've fixed the problem.
All of our heaters come with free domestic shipping and an included certification and training program, along with the ease of requiring only a standard power outlet to operate.
---
Contact Us Today